Find results that contain
all
of your keywords. Content filter is
on
. Search will return
best illustrations, stock vectors and clipart
.
You have chosen to exclude "" from your results.
Choose orientation: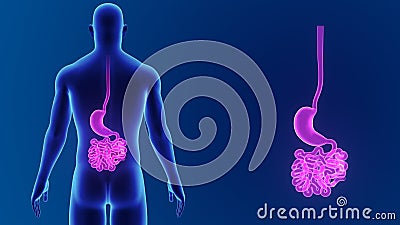 Designed by
Title
Stomach and small intestine zoom with body #92460967
Description
The internal organ in which the major part of the digestion of food occurs, being in humans and many mammals a pear-shaped enlargement of the alimentary canal linking the oesophagus to the small intestine.The small intestine or small bowel is the part of the gastrointestinal tract between the stomach and the large intestine, and is where most of the end absorption of food takes place. The small intestine has three distinct regions – the duodenum, jejunum, and ileum.